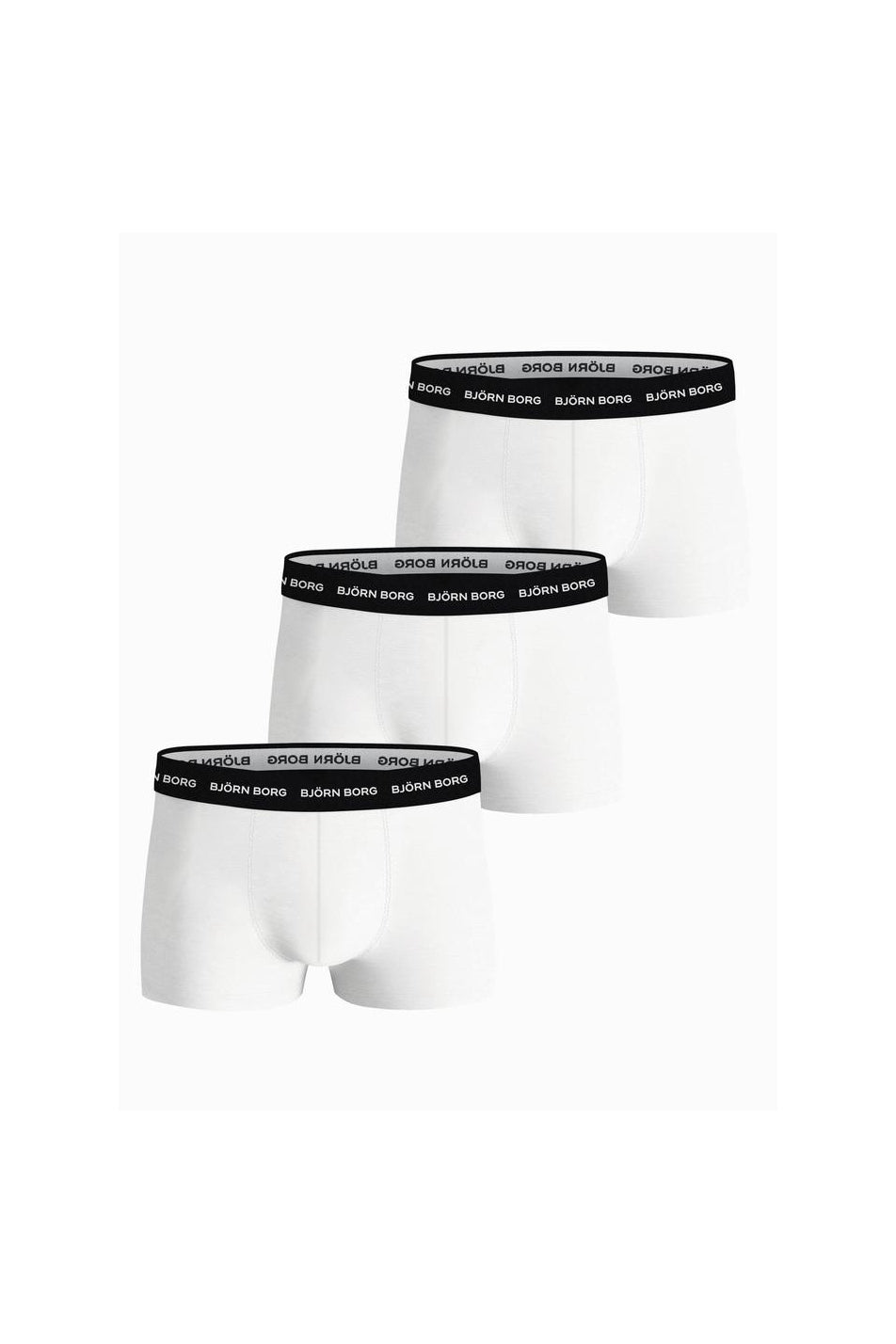 Björn Borg 3 Pack Men's Cotton Stretch Trunk
This trio of trunk-style underwear is made from super soft cotton stretch quality fabric. Featuring a low-rise waist, a short leg length with the perfect fit, and a soft elastic waistband in microfibre for added comfort.
Key Features
Quality cotton stretch - 170 gsm (grams/m2)
Medium support with the perfect fit

3 Pack
Material Composition
95% Cotton 5% Elastane.
Care