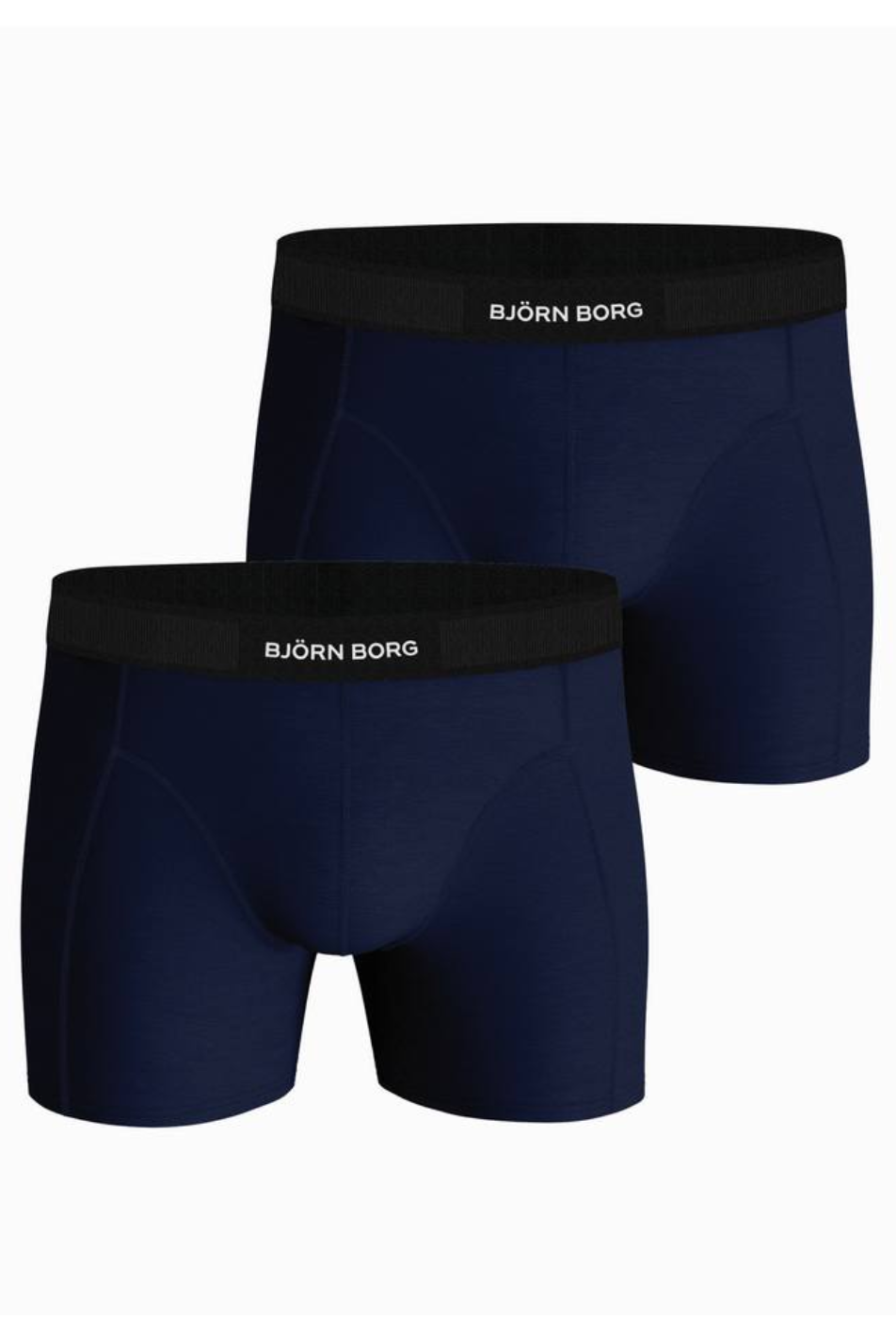 Björn Borg Premium Cotton Stretch Boxer 2 Pack
These high performance underwear with the perfect fit are developed for training. Made from soft stretch quality fabric treated with Hydro Pro functionality that wicks moisture away from the skin to keep you dry. With smooth seams and elastic to avoid chafing, and an iconic signature elastic waistband in soft microfiber for extra comfort. Comes in a pack of 2.
Key Features
- Boxer Brief Fit
- Premium Organic Cotton
- 2 pack
Material Composition
95% Organic Cotton, 5% Elastane. 
Care