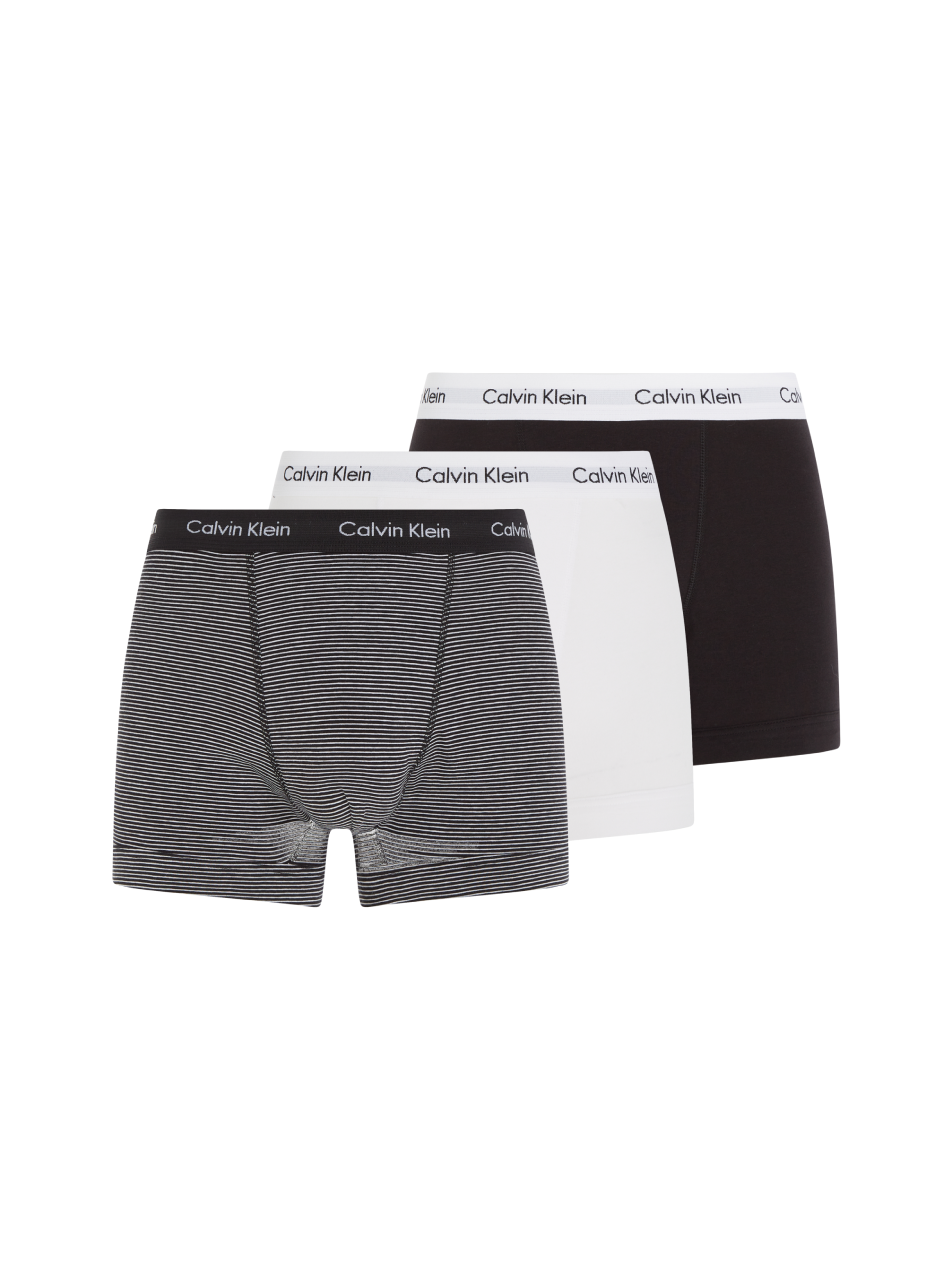 Calvin Klein Men's 3 Pack Trunk
🚚 FREE DELIVERY OVER £55!
Introducing the Calvin Klein 3 Pack Men's Cotton Stretch Trunk: a trio of trunks that exude timeless style and everyday comfort. Crafted from luxuriously soft cotton blended with a touch of stretch, these trunks guarantee an impeccable fit.
Precision Fit
These cotton stretch trunks boast a classic silhouette with an extended leg length (7.62cm leg inseam) and a mid-rise waistline. The mid-rise position rests comfortably between the hips and the navel, ensuring a regular and snug fit. With their leg length stopping a third of the way down, these trunks offer unrestricted movement.
Notable Features
Iconic logo waistband
Thoughtfully designed contoured pouch
Convenient 3-pack bundle
Medium-rise waistline
Modeled here by an individual standing at 1.86m (6ft 1in), wearing size M.
Material Composition
Crafted from a blend of 95% cotton and 5% elastane, these trunks prioritize both comfort and durability.
Easy Care Instructions
Caring for these trunks is a breeze. Simply follow the care guidelines provided.