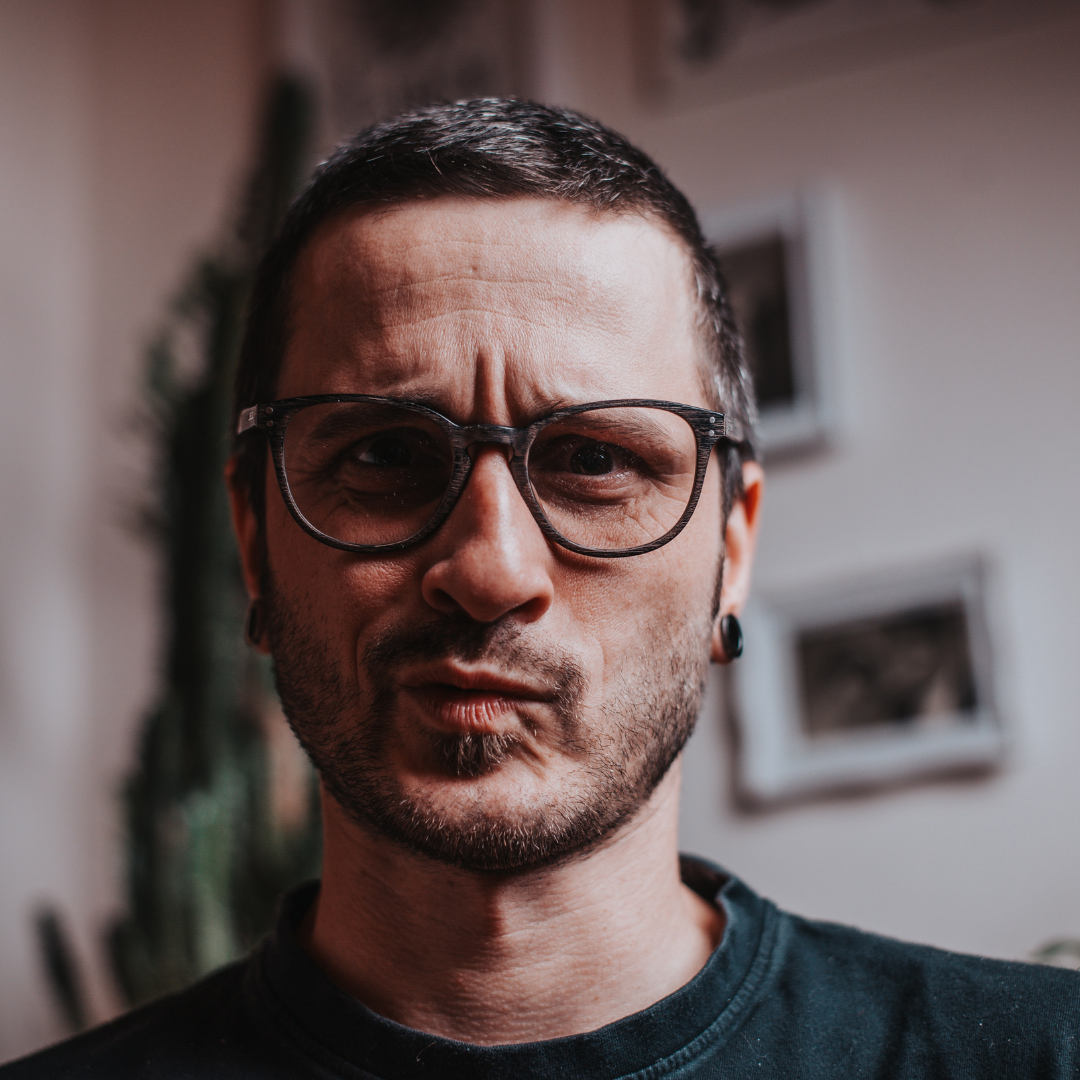 Best Underwear to Prevent Chafing for Men
You know what we hate? Chafing. Chafing is the bane of any underwear-wearer's existence. The red patch of villainy between the thighs. It's unpleasant. It's unwanted. And it is the job of any good pair of men's pants to banish chafing from our lives and make the upper thighs a blissful area of peace and… a general lack of chafing. 
That said, we're sure that many if not all of you have experienced chafing due to your underwear at some point. This could be due to a number of factors, first and foremost of which is low-quality underwear. If you've been keeping up with these blog posts and our ethos in general, then you know by now that one of the most important things any man should spend his money on is a good pair of pants. 
Another reason for the chafe to raise its ugly head may be that you don't have the correct size underwear for your body or frame. For those of you with a more slender frame or thighs, this is less of an issue, but for anyone with bulky thighs prone to rubbing against one another, you're going to want some protection there.
In short, if you do suffer from Chafing we would recommend that first you think about the material your underwear is made from - does it have wicking properties that will take moisture away? Modal or micro-fibre are best here rather than the moisture absorbing cotton. But we also suggest you think about fit and, most importantly, the size of your thighs... 
Once again, however, the Pantsman has come to our aid with his sage-like knowledge of the Pants&Socks catalogue of undies and has emerged with a list of the very finest offerings to prevent chafing and make your lives better - as is always his goal. 
Fortunately, whatever your preferred style of underwear (if you've yet to decide which is your favourite, then please do check out our article on underwear styles here), the Pantsman has included an option for you on this list from thongs to boxers and everything in between. So, without further ado, let us examine the very best men's underwear to prevent chafing in each style category. 
Our best men's underwear to prevent chafing top picks
Calvin Klein Thong
Best thong to prevent chafing
Are you really surprised that we're talking about thongs again? No? Good.
But seriously, thongs are pretty great once you get over the fact that it's a thong. Once again, men are allowed to wear thongs. And the reason we keep going on about them is because they're actually a really versatile and comfortable little piece of kit that you may be very pleasantly surprised by if you've never tried one before. 
Now, Calvin Klein certainly isn't a new name when it comes to underwear. In fact, it may be the biggest name in men's underwear around the globe. So, it's safe to say that the team there knows what they're doing when it comes to producing top quality underwear. These thongs are no exception. Coming in a nice and handy 2-pack, you can pick up a couple at a reasonable price, give them a try, and then likely want to purchase more because they're pretty great. 
Part of CK's 'cotton stretch' range, these thongs are a blend of cotton and elastane, which forms a very soft, comfortable, yet durable fabric that's also nice and stretchy. This is perfect for anyone looking for a bit of added support for the three amigos without losing any traditional cottony softness. 
As you may have guessed, thongs are great at combating chafing because they don't have any material on the legs that might be the cause of chafing in the first place! They're designed for minimal fabric coverage and achieve this effect quite nicely, which incidentally makes them great for warmer weather. Indeed, anything that causes you to sweat less is a good thing.
We would recommend these for guys with a slightly more slender build in the thigh area. Anyone with larger thighs will get no skin-skin protection from these as… there's simply no material there. But, that doesn't mean that larger-thighed men should rule them out. Remember, they'll keep you nice and cool!
So, why not give a thong a try and see for yourself the difference they can make?
HOM HO1 Mini Briefs
Best briefs to prevent chafing
Like thongs, briefs are an excellent choice both for staying cool in warmer weather and preventing chafing by virtue of having no material around the thighs to cause or exacerbate chafing. Briefs are a classic style of underwear that have been around since the 1930s and it's easy to see why they have never gone out of style since. They're designed for amazing comfort and support and are therefore the perfect choice of underwear for more active men. As a result, anti-chafing properties are just the icing on the cake - and we have the perfect pair for you. 
The HOM HO1 Mini Briefs are our pick for best anti-chafe briefs for an important reason: their material. Whilst most other briefs on the market are a cotton/elastane blend, these briefs are modal cotton, which is a very high quality material providing an extra soft touch, thin feel, light weight, absorbent properties, AND resistance to friction. Whew. That's a lot of benefits to modal cotton. 
Not only is the material of HOM's briefs definitely something to write home about, their design is also rather innovative and inclusive. The signature 'HO1' design stands for 'horizontal opening', which means that whether you're right or left handed, these briefs will be extremely easy and convenient to use when you need to whip your member out (just don't do it in inappropriate circumstances…). 
The 'mini' fit of these briefs also minimises any fabric coverage, which, as with the thong above, is great news for anyone who overheats on their legs. This makes them great for summer, great for sports, and great for resisting the chafe, since there's no material to exacerbate the issue. 
That's the second time we've said exacerbate. Good word. 
Anyhow, despite the price you will definitely feel the difference when you slip these HOM briefs on. They're top quality pants, amazing for resisting chafing, and if you're a fan of a brief style they should make their way into your drawers. 
SAXX Undercover Trunk Fly
Best trunks to prevent chafing
Now we're getting into the realms of pants that actually incorporate material on your legs, so we definitely need to pay attention to what material we're looking at, the fit of the pants, and your preferred styles if we're looking to battle the evil that is the chafe. With extra material comes liability for bunching, which can cause chafing. Also, if you sweat, any material that retains moisture may cause a bit of chafe - damp cotton, for example, can increase friction down below. 
Trunks and boxer briefs are very similar. Developed in the 1980s, they are the relative new kids on the block, but have fast become the most popular styles of men's underwear today. There's not a whole lot of difference between trunks and boxer briefs - they're both hybrids between boxer shorts and briefs that provide the security and support of briefs with the mid-thigh style of boxer shorts. Trunks, however, refer to the shorter styles that sit slightly higher up the thigh, whilst boxer briefs usually extend to your mid thigh. 
And as for the best trunks for fighting the war on chafe, the Pantsman has selected SAXX's Undercover trunks as his combatant. These are some excellent quality trunks that SAXX takes immense pride in. They're engineered for an amazingly soft feel, which is achieved by their modal cotton blended fabric. Yep, the modal is back. 
This material is far better than standard cotton for wicking moisture. It is perfect for preventing chafing. More sweat means more friction. Friction means chafing. They handle it by wicking it away. Job's a good'un. Moreover, modal is incredibly soft and lightweight, so anyone who finds synthetic fabrics to be a bit of an irritant is safe with these. They're essentially as soft as another layer of skin. Except maybe softer. 
Though it may be a little inconvenient in certain situations, the fact that SAXX has chosen to do away with the fly on these trunks is actually a boon for their anti-chafing properties. Less material in the pouch area liable to flap around means less material to potentially cause chafing. 
Oh, and before we forget, these trunks are slim fit in style, so are designed to fit snugly around your thighs to prevent bunching. Yet another win in the war on chafe. One thing to note about slimmer fits is that, if you're straddling the border between 2 sizes, let's say an M and an L, it's a good idea to go larger to give yourself a bit of breathing room. Slim fit is good, but you don't want your jewels crushed. 
In all, SAXX Undercover trunks are an excellent choice of trunk for your everyday pursuits and are tough enough to handle virtually anything you throw at them. They're a relatively high price point once again, but you get what you pay for. In this case: an amazingly soft pair of trunks that'll wick moisture and protect you from chafing all day long. 
Jockey Microfiber Active Boxer Trunk
Best boxer briefs to prevent chafing
These Microfiber Active Boxer Trunks by Jockey are a great addition to your underwear drawer, particularly if you're a sportsman. Yes, they're called 'trunks' but they definitely have the length of a boxer brief. And boy, are they just dandy for preventing chafing - that's their main purpose. 
They're made from a synthetic microfiber, so bear that in mind if synthetics irritate your skin, but otherwise, this material makes them ideal as a sporting boxer brief that prevents chafing. They're very soft, exceedingly durable, and were designed with active support and comfort in mind. The microfiber material is designed to wick sweat, which (as we've mentioned) is ideal when you're working out and amazing for chafe prevention - especially in a longer pair of pants where this is a risk. The microfiber is breathable and durable as well, so it'll keep you cool, dry, and smelling fine (due to its antibacterial properties) before, during, and after your workout. 
They're readily available in a handy 2-pack, so if you're a gym goer and you need a reliable pair of boxer briefs, then consider picking up 2 packs of these and you're sorted. And they're not only for the gym! They'll keep you fresh and chafe-free all day no matter what you're up to. And at just £26 for a pair, they're great value as well. A great pair of anti-chafers. 
Derek Rose Amalfi/James/Gingham/Savoy
Best boxer shorts to prevent chafing
Boxer shorts first appeared on the scene in 1925 and have been a staple of the modern man's wardrobe ever since. Designed to provide freedom of movement, unbeatable soft comfort, and coverage of the legs, it is easy to see why they are still in style today. Many men love to wear them to sleep in, lounge around the house, or pair with loose-fitting clothing whilst out and about. They don't pair well with tighter clothing - we'll say that right now. That will result in rucking and chafing no matter how good your boxers are, so be warned. 
But if you're looking for the best boxer shorts that money can buy then we have to recommend this collection by Derek Rose. They're all made from the same ultra-soft pure cotton batiste fabric, ensuring the softest fit that your loins can imagine. 
They are a classically designed boxer short. Nice and loose (don't wear them with tighter clothes) with a comfortable elastic waistband and 2-button fly. 
What makes these great for combatting chafing is both their softness and their classic design. Boxers were designed to provide you with total freedom, so you'll have zero support for your package in these. But what you will have is that free and fresh feeling and more air circulation between your legs - a natural way to wick sweat and keep you nice and dry. The super soft material is great if rubbing does occur - particularly if you're wearing trousers over these - and shouldn't cause any discomfort unlike some other brands where this is a risk. 
Basically, these are an excellent choice if you're a fan of boxer shorts full stop. Not just because they offer the best protection against chafing, but because they are truly luxurious pants that are perfect for sleeping in, lounging in, or pairing with looser clothing. If you love boxers, these need to be in your collection. 
So, which men's underwear is best to prevent chafing?
Hopefully the Pantsman's sage-like advice has helped you pick out the best of the best when it comes to staying chafe-free, no matter your preferred style of underwear. Whether it be thong or brief, boxer or trunk, he's got something for everyone here. 
If reading this has made you question which style you think you'll prefer, please revisit our handy underwear style guide, which should help make this crucial decision much easier.
And, perhaps most importantly, BEFORE YOU BUY, please do consult this guide to finding the correct size underwear for you. If you get the wrong size, even the very best may start to chafe, so this is an important step that's not to be missed. 
If you have any questions or queries, do get in touch with us at Pants & Socks HQ and we will do our very best to help you get hold of the pants that you deserve. 
Stay chafe free, gents!