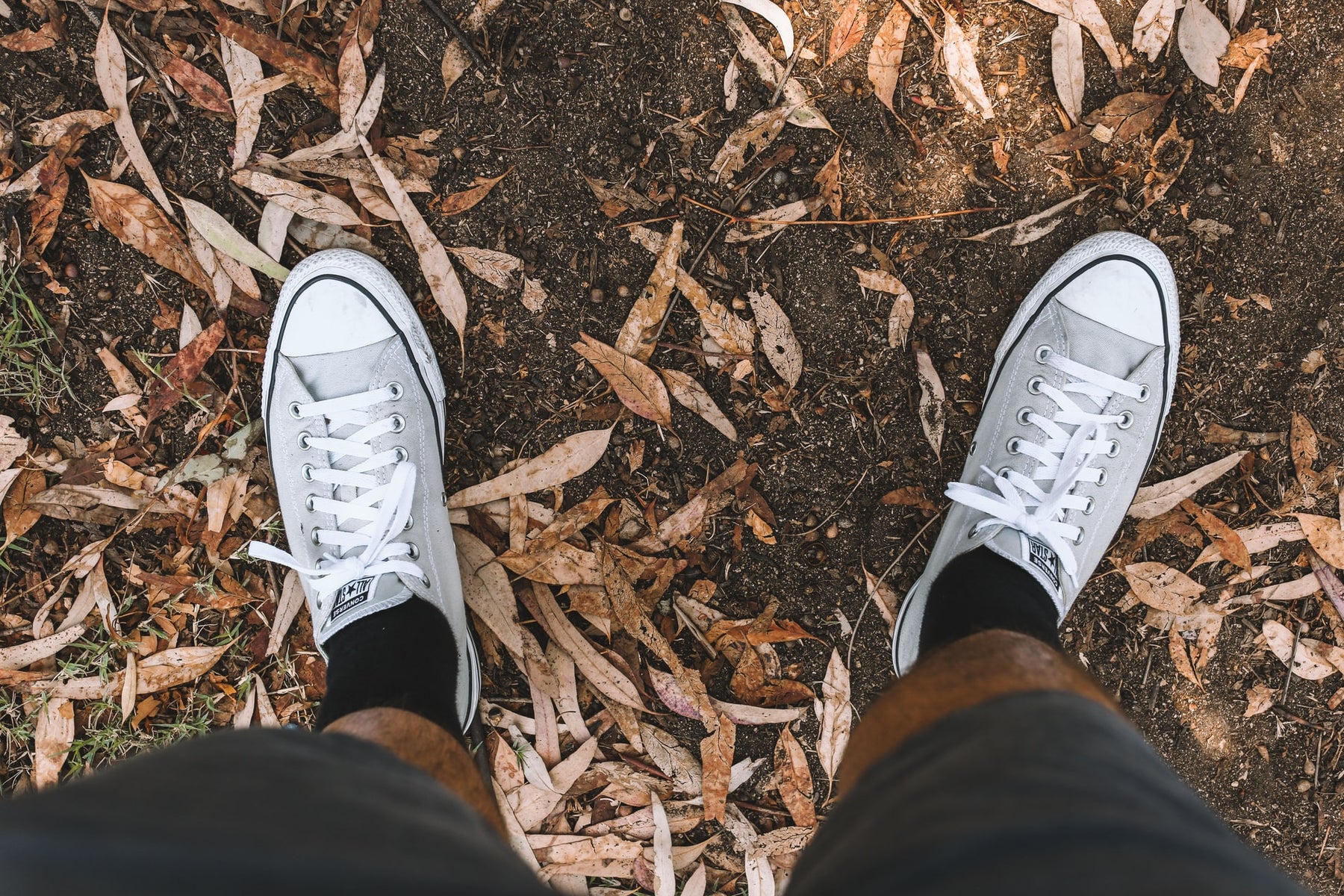 What Socks to Wear with Shorts
There is a school of thought that is vehement about which socks you should be wearing with shorts: "No-shows only," they loudly proclaim. 
Well … no-shows certainly provide a clean look, no socks to break up the line of the leg between short and show.  And head over to pantsandsocks.com and we can certainly provide a broad range to choose from.
But do we think that no-shows are the ONLY socks you should be pairing with shorts? Absolutely not. 
Socks are an important piece of a man's wardrobe. They aren't purely functional. The wrong choice of sock can ruin an outfit entirely, while the right choice can elevate it to new heights of glory. So, why should you shy away from a socked look when you wear shorts? 
You could be missing out if you do.  
Choosing socks to wear with shorts
If you definitely just want to play it safe when pairing socks with shorts, then you can definitely opt for the no-show look. We won't judge at all. It has become a classic for a reason and it definitely works. So, if in doubt, take the socks out of the equation and go for no-shows. NEVER opt to wear no socks at all - your feet will start to stink, you'll ruin your shoes… It's just a bad time. No one likes it. Don't do it.
If you've made up your mind and you want to add some socky flair to your shorty pair, then a great choice would be some pastel socks. Choose some soft colours that compliment the colour of your shorts and roll them down for a casual look. Definitely don't opt for black or any other business type of sock … the thought of black business socks with shorts (in the style of your grandad on the beach in the 60s) still sends shivers down our spine.
If you wanna go for something a little more 'out there' without losing any style points, then your top choice should be white athletic socks. This has become a classic preppy look that reeks of style when paired with the right shorts and shoes combo. It'll also work when you're ACTUALLY playing sports as well, so it's a top choice. Pull them up or roll them down - the choice is yours for a solid look. 
And what about ankle socks? We reckon they are a good compromise - not quite no shows but not so long as to completely break up those clean lines … nice legs sir!
Best socks to wear with shorts
So, with those points in mind, here's our list of some top socks to support your shorts wardrobe:
If you're going for the no-show option then your search is over - look no further. 
BOSS didn't become the humongous name in men's fashion that it is by being the 'average'. It is the best. And these are comfortable, practical and - most importantly - invisible no-show socks. 
They're trimmed with silicone for enhanced grip, so don't worry about them bunching up inside your shoes. They're also crafted from a combed cotton blend for ultimate softness that your feet will thank you for. 
We'd opt for the white choice when pairing with your shorts to keep it clean and fresh JUST IN CASE a tiny bit of them does peek out of the shoe. But rest assured - that's a rare occurrence indeed.   
After some subtle pastel colouring? FALKE has you covered. 
Actually, if you buy a pair of FALKE socks, you'll be much more than just 'covered'.
FALKE produces some of the highest-quality socks around. It crafts its socks from incredible merino wool, which is not only one of the most comfortable and tough materials you can make a sock out of, it's also one of the most breathable. Your feet will be in ecstasy from the moment you slip these socks on. 
They're also incredibly versatile in a style sense. Coming in FALKE's signature 'anatomic fit' that sits close to the skin, these socks have a sporty look and feel and the capability of being paired with almost any type of outfit - shorts included, friends. 
Pick them up in sand, graphite or ivory and just wait for the compliments to roll in - mainly from your feet, who'll just want to be kissing your face in thanks for your generosity.  
Want to go for that chique, preppy, athletic look? Then look no further. 
Tommy Hilfiger is famous worldwide for its preppy style and these crew-cut athletic-inspired Iconic socks fit the bill perfectly. 
Pick up the white or grey heather pair to match with your shorts and strut your stuff. The global stripe in the welt screams athletic charm while the cushioned sole and combed cotton material will keep your feet feeling comfortable and fresh.
If you want to nail that athletic look - you've found it.
What socks will you wear?
You can absolutely pair socks with shorts effectively. NEVER wear a closed shoe without socks, else your feet will smell and your shoes will be ruined, so ALWAYS wear socks with shorts if you're wearing closed shoes. 
No-shows are the perfect choice if you just want to take it easy and play it safe. And the best choice to do so is to go with BOSS. Incredible socks that'll keep your feet fresh while they keep a low profile. The unsung heroes inside your shoes. 
Pastel colours pair excellently with shorts - and FALKE produces a range that's pastel, minimalist and… pretty much the best things you can put on your feet. With shorts, with jeans, on a hike, in the office… these just won't let you down. 
Finally, if you want to opt for a more athletic look, then look no further than Tommy HIlfiger and the Iconic range. Preppy. Athletic. Classic. These socks are stylish as hell and the perfect choice to pair with your favourite shorts. 
For more sock-related news, tips and tricks, keep yourself glued to our Below the Belt Blog. Otherwise, start making a list of the socks you want to pair with your shorts - it may not be summer right now, but it will be back. And soon…