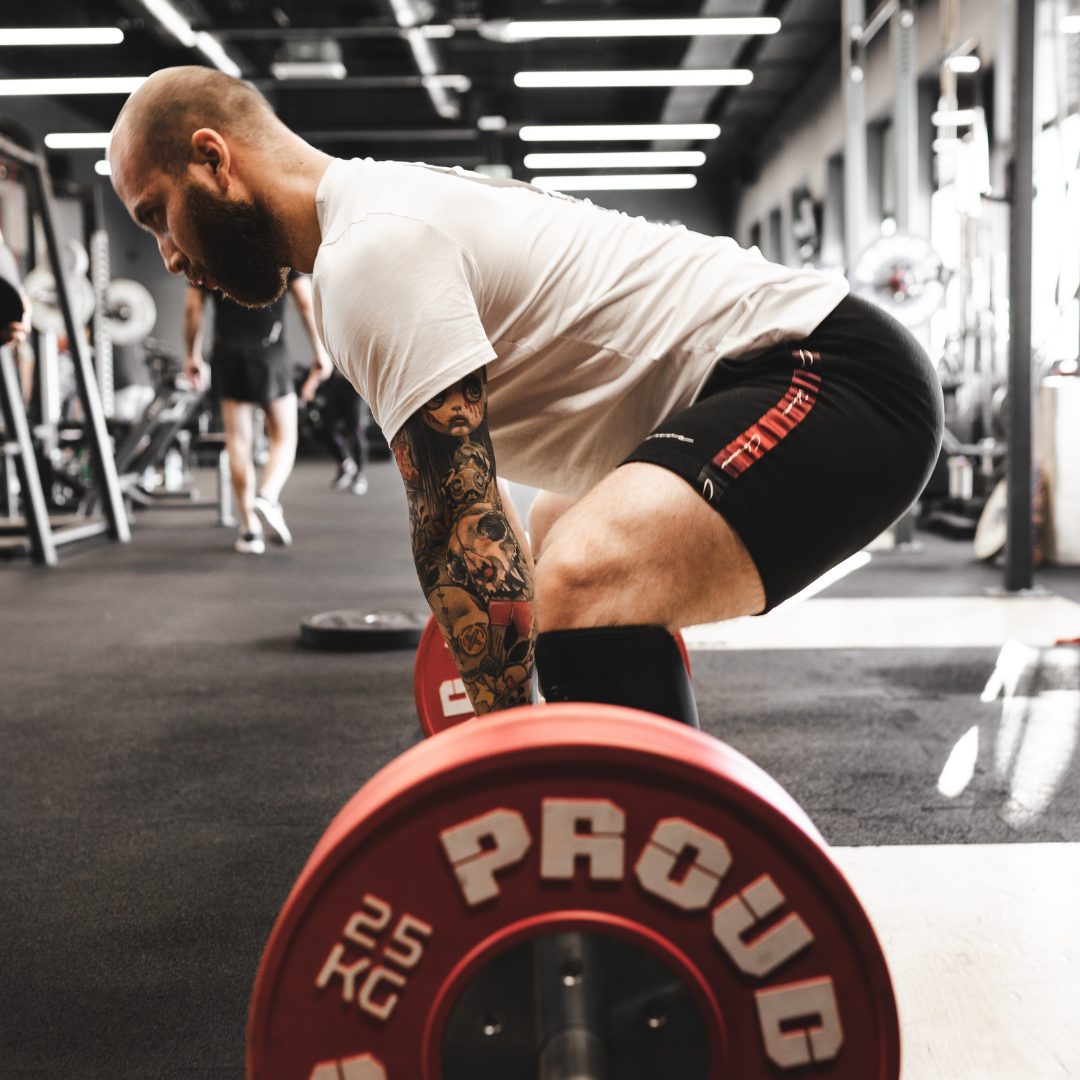 Best Gym & Workout Underwear for Men in 2022
Lockdown has finally eased enough to let us all back into the gym and boy, has it been missed! Coinciding with the summer, it's also the perfect time to get back in there and get the body you want in order to feel confident in yourself and enjoy the sunny weather.
And every trip to the gym is, naturally, made easier and more enjoyable by wearing the right pair of pants to work out in. It's no good wearing the pants you wear to the office in the gym. By all means, go ahead and do that, but you'll find that your everyday pants just won't last as long if you're pounding the treadmill or similar.
But what should a great pair of workout pants have? For starters they need to be moisture absorbent and be able to wick sweat. They should also provide you with the right amount of support where it's most needed. Protection against chafing is an obvious plus, whilst something lightweight would also be beneficial. And what about those of you who are 'swole'... or have larger thighs than normal?
Fortunately, we've put our heads together and come up with this list of the best gym and workout underwear for men, so that you can workout in style, comfort, and not worry about developing holes in your everyday pants.
Our best men's underwear for working out 
Puma Basic Trunk
Best budget underwear for working out
Let's start with the basics - literally. 
TThese trunks definitely get the job done. Puma has been making dedicated sporting apparel since 1948, so it surely knows what it's doing. It is also a German business and you can't fault some good, precise German engineering. 
These pants are produced from a cotton/elastane blend to provide the perfect balance of soft comfort, durability, breathability, and generous stretch. They should give you plenty of freedom of movement but still support your package nicely. The cotton means they are more breathable than many other pants - good if you're getting a sweat on  and they should last you a great many gym sessions. 
They're basic, but we love them. An excellent choice if you're on a bit of a budget and need to stock up on some gymming pants fast!
Jockey Microfiber Active Boxer Trunk
Best underwear to fight chafing during your workout
These Microfiber Active Boxer Trunks are a perfect match for gym rats who have to fight unnecessary chafing on a daily basis - these pants were made to do just that for you and more.
Made from a microfiber (which you should bear in mind if synthetics irritate your skin) they are very soft, exceedingly durable,  and have been designed with support and your comfort in mind. The microfiber also  wicks sweat - perfect for chafe prevention and general comfort when you're mid-workout. They are also breathable and durable, so you'll be cool, dry, smelling fine (due to its antibacterial properties), and protected against that dastardly chafing.
And at just £26 for a two pack, they're great value and an excellent choice if you need to restock before you hit the gym and smash those goals. A great pair of anti-chafers.
Panos Emporio Base Bamboo and Organic Cotton Boxer
Best sweat-wicking underwear for your workout
These boxers from Panos Emporio are expertly crafted from a blend of organic cotton and bamboo, providing you with a wide variety of benefits to make your workout a more pleasant experience for you and your balls - we don't want them getting all sweaty, do we?
Bamboo is the perfect material for sweat prevention. It is ultra soft, breathable, flexible, and stretchy. It absorbs and wicks your sweat, which should leave you feeling fresher for longer. The blend with organic cotton only enhances these properties, whilst the antimicrobial properties of bamboo fibers will ensure that any sweat that does (somehow) stick around won't cause a stink. Perfect for a particularly hard workout. 
They're also specially designed to fit close to your body. Composed of 7 neatly interconnected panels, the fabric will give you the support you need where you need it most, while keeping your skin feeling fresh and sweat-free.
And, as a final bonus, bamboo is one of the most sustainable materials that you can make pants out of, so you'll be doing a service to your gym session and Mother Earth. 
We call that a win.
SAXX Sport Mesh BB Fly
Most supportive underwear for your workout
SAXX's Sports Mesh Fly boxer briefs are made for durability and support, making them ideal for slipping on before a properly hard gym session where you can push yourself to your limits without having to worry for a second if your precious pants can take the strain. 
The sports mesh technology is what makes this level of package support possible. The material, though it is synthetic, is soft and elastic, providing security and comfort in equal measure. Your balls will thank you for their luxurious cradling in a firm hold to prevent everything flopping around like crazy while you smash the treadmill or hold up the weight rack. 
Their slim fit is also superb at preventing leg chafe, whilst the mesh material works hard to wick moisture and cut down on bad smells. Basically, they're some of the best gym-goer pants you can get and will serve you well there (or just about anywhere, to be honest).
CR7 Cotton Briefs
Best underwear for men with swole thighs
These pants are engineered for active people. CR7 is the personal project of footballing legend, Christiano Ronaldo, so these pants have it where it counts - and they're perfect for any of you guys who can match, or exceed, Ronaldo's godlike footballing thighs.  
The cotton/elastane blend of these briefs is soft to the touch, providing an appropriate amount of stretch to fit nicely against contours of your body, whilst keeping your package neatly in place. But, the real benefit, if you have well-developed thighs,is the brief style. 
Briefs are cut to sweep away from the thighs, which provides you maximum freedom of movement, whilst keeping your package firmly in place. Moreover, you can say a big 'see ya' to any chafing caused by loose material - because there isn't any! Briefs will sit at the top of your thighs, leaving them totally free to stretch, press, run, squat, and become even more sculpted, without restriction. 
This lack of material covering the thigh will also help you out if you tend to overheat a little bit in the gym. Less material coverage allows more of your skin to breathe. 
Ronaldo's mantra is that every man should be able to afford high quality pants. We wear them every day, so why should we compromise? With that in mind, they're actually very reasonably priced compared with other offerings, so your wallet needn't be punished. 
Combine all of these features with a brand name that is fast becoming known as one of the best in the business and you've got a cracking pair of pants.  
So what men's underwear is best for working out?
Depending on your considerations for what makes the perfect gym pants for you, we think this list is pretty comprehensive whether you're just getting started in the gym, are a seasoned pro, on a budget, or simply have gaps in your underwear drawer that you want to fill with quality pants. 
Puma should be your first stop for stocking up in a hurry or if you're on a budget, whilst SAXX will have your family jewels held safely and securely whilst you do your thing in the gym. 
Panos Emporio should be your go-to if you're conscious of the environment, perspire a lot, or just want some damn fine pants.
Jockey will work hard for you to fight chafing so that you can work out in peace and only be troubled by muscle burn, whilst if you're on the more 'swole' side, you should be sure to check out Ronaldo's CR7 briefs - they won't let you down. 
Before we go, we must stress that none of these pants will reach their full potential unless you find the right size for you BEFORE you buy. To that end, we highly recommend checking out our men's underwear size guide before you click 'buy' on any of these (you'll thank us later). 
If this article has also inspired you to top up your day to day underwear drawer, you may want to check out our piece on the best men's underwear for hot weather, now that we are in summer's full grasp. 
Otherwise, feel free to browse our full range of men's underwear at your leisure!
Now, it's time to slip on your best gymming pants, get in there, warm up, and make some serious gains.