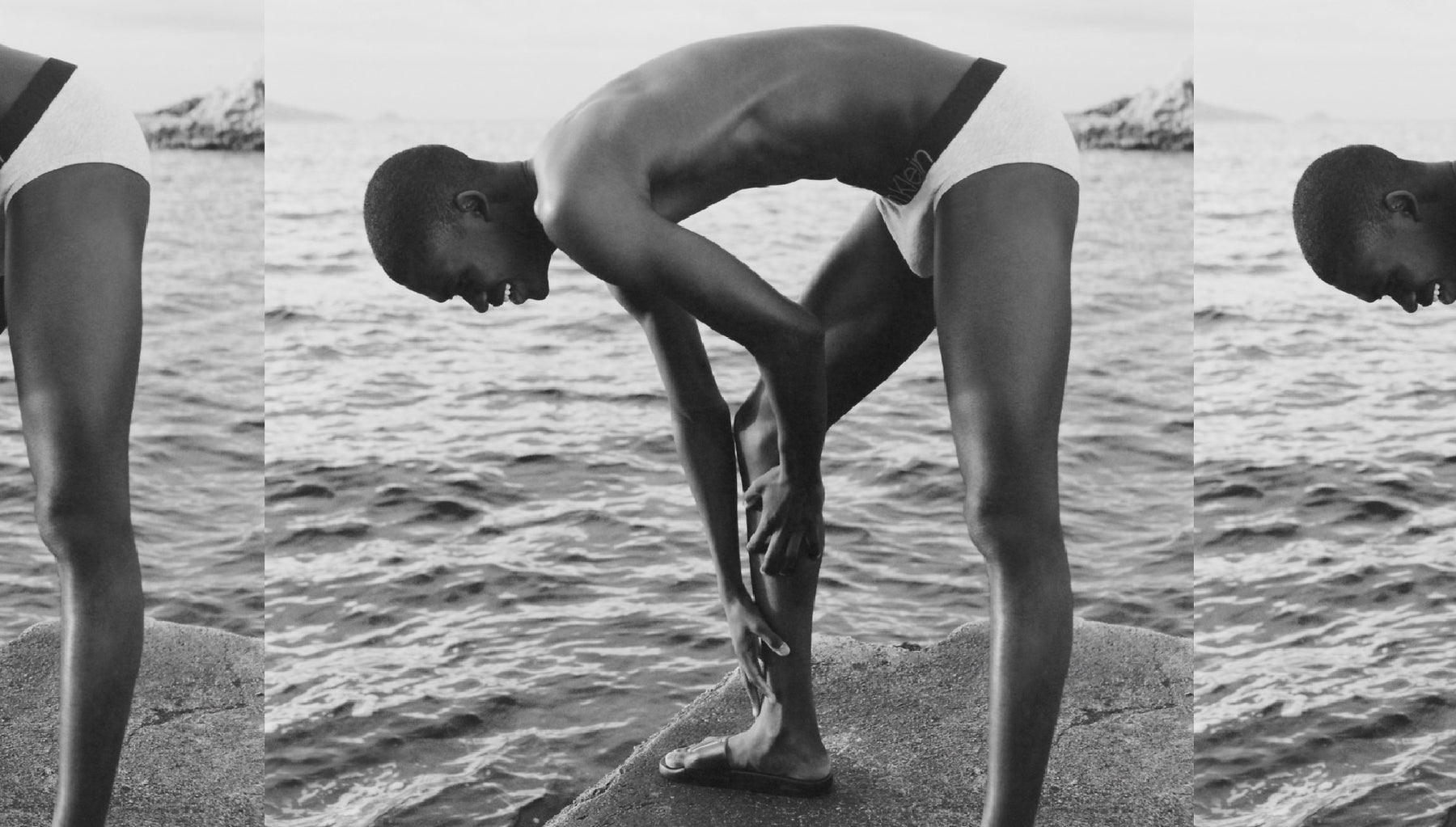 Best Men's Underwear for Hot Weather
It's here... It's finally here! The sun has returned to grace our green and pleasant land with its light and bounty. Gone are the short days, filled with darkness. Gone are the bare trees. Gone is the general feeling of being beaten up by bad weather on a daily basis. 
Give it time. We'll probably be moaning that it's too hot within the next week - we're British, after all. 
Indeed, that is the topic of our post today - what on earth can we do to combat the warmer weather with our pants? What are the best men's underwear for hot weather?
We're after something cool and refreshing. We don't want tightly constricted and sweaty packages. We want them to relax in the warmth in comfort, not misery. We want our sweat to be wicked. We want our fabric soft and breathable. We don't want odours (and nor does anyone else). 
It's also a good idea to pay attention to the colour of your pants in summer. We all know that white reflects heat while black absorbs. So white is an excellent choice for starters. We should also be conscious that lots of our summer clothes are thinner materials and lighter colours - so black underwear might be more visible through these as well. Something to bear in mind for sure. 
So, dear reader, continue on and discover which pants we at Pants and Socks would recommend that you slip into this summer.  
Our top picks for the best men's underwear for hot weather
Handily enough, the Pantsman has provided us with the above list of his top picks in ascending order of fit, from the revealing thong, to the flowing boxers. The Pantsman knows all. We dare not question his authority on pants. 
Now let's dive deeper into each pant...
Calvin Klein
Best thongs for hot weather
Yes, we can hear you questioning the Pantsman already. 
And did we not tell you: never question the Pantsman about pants. 
No other men's underwear attracts so much contempt. But most of these comments come from men who have never experienced the comfort of a summer thong. All you have to do is try a thong for yourself before you pass judgement. You'll definitely feel the difference in this warmer weather. 
And, let's face it… you're curious, aren't you? 
These thongs from Calvin Klein come in a handy 2 pack to stretch your cash even further. They're a soft cotton and elastane blend for superior fit and comfort that'll provide ample breathability and stretch for the discerning gentleman.
These thongs are the perfect choice for the man who wants to minimise fabric on his body and maximise skin exposure. Naturally, this makes them an excellent choice for warmer weather as it removes an extra layer from everywhere but the package and waistband. A serious boon for when the sun is at its fiercest. You can also say goodbye to visible pants lines beneath your clothes. An added bonus. 
This is the best choice for anyone who finds themselves struggling with the heat and is open-minded enough to give them a go. They leave little to the imagination and are great for those who want to show off what they've got. So, give them a try and you won't regret it! 
Seriously. They're really comfortable.
BOSS Stretch Signature
Best briefs for hot weather
Another huge name in men's underwear, HUGO BOSS won't let you down when it comes to style or comfort. 
This 3-pack of men's briefs are crafted from stretch cotton for maximum comfort and the best fit. They're designed to sit at a regular rise, so there'll be no fabric in places you're not used to (try the thong for that). They're also great for the more fashion conscious as the generously sized waistband is complimented by a large BOSS logo in contrast. 
Though these cover more flesh than a thong, they still leave your legs exposed. So not only are they great for men with larger thighs, they minimise fabric coverage to keep your legs cooler. 
We'd recommend grabbing these in white to maximise heat protection and minimise visibility. 
Jockey UK Classic Y-Front
Best budget briefs for hot weather
Made from fine cotton rib fabric, these Y-fronts by Jockey are stretchy, breathable, comfortable, and built to last. The front pouch is double-lined for extra support where it counts and they come in a very handy 3-pack to help your wallet out.
Add to that a classic Y-front design that will never go out of style and you've got yourself a budget-friendly pair of comfortable pants to keep you company through the summer months. 
Again, we recommend you pick up this 3-pack in white for added protection against the heat and lower visibility under thinner summer clothes.
CR7 Cotton Trunks
Best trunks for hot weather
Christiano Ronaldo's own branded trunks take the top spot for their comfort and endurance. Much like the man himself, they're designed to be playful, confident, and high-performance.  
They're also responsibly made with eco-friendly components and methods, so there's the added good feeling of helping out the environment and looking great while you do it!
They're all-natural cotton for breathability, with a touch of elastane for a more comfortable fit. Not only that, but this white 3-pack will give you that added level of invisibility beneath thinner clothes whilst saving you a bit of cash. They're also available in a variety of colours if white isn't quite your thing. 
Basically, these are a bit of a bargain for trunks fans and aren't to be missed.
Puma Basic Trunk
Best budget trunks for hot weather
No frills. No extras. No unnecessary gubbins. Puma's Basic Trunks are great for those of you looking for comfortable, dependable trunks to top up your underwear drawer without breaking the bank. 
They're available in a variety of colours, have a generous comfort waistband to provide the best fit, and are made of soft, breathable cotton. As a primarily sporting brand, you can be sure that Puma trunks will have the endurance to keep up with you as well. 
This 2-pack is an excellent choice for when 1 isn't enough and 3 is too much.
Polo Ralph Lauren Boxer Brief
Best boxer briefs for hot weather
Another huge designer brand, Ralph Lauren provides fantastic quality with its boxer briefs, while assuring that those more fashion conscious among you stay at the top of your game. 
Another cotton and elastane blend (at a ratio of 95% to 5%), these boxer briefs are engineered for breathability and soft comfort. With all the snug-fitting benefits of briefs, with the length of a boxer short - these are the best of both worlds. 
These boxer briefs come in a slightly slimmer fit to accentuate your body shape, so if you're cautious of this and approaching the upper band of your size range, it may be a good idea to shift into the next size up just to be safe - especially if you're equipped with larger thighs or package. 
Once again, we'd suggest this 3-pack in white to maximise your summer comfort.
French Connection Boxer
Best budget boxer briefs for hot weather
Don't let the name fool you - these are boxer briefs to be sure. Made of knit cotton for your comfort, these boxer briefs from French Connection are excellent value for money. 
With a supportive front pouch and a fit designed to accentuate your body shape where it matters, this 3-pack will keep you looking cool and feeling cooler through summer if you're not looking to splash your cash on a bigger designer label.  
At just £14 for 3 sturdy pairs of pants, that's just £4.60 per item. And that's before you take advantage of our subscribe and save option!
A superb bargain and our pick for best value summer pants overall.
Derek Rose Savoy Boxer
Best boxers for hot weather
Whilst true boxer shorts aren't as popular as they once were (since the introduction of the hybrid boxer briefs), these Savoy boxers by Derek Rose are the final word in loose-fitting summer comfort. 
Derek Rose is truly a luxury brand, utilising only the very best materials available to provide you with superior comfort - an essential as the weather gets warmer. 
These boxers are made from pure, soft cotton, have an adjustable 2-button fly and elastic waistband, and come equipped with a back panel to avoid that pesky and often uncomfortable centre seam (prone to riding up). 
Boxer shorts are designed for a more generous fit than any other pair of pants. They're supposed to be loose and provide minimal support, yet maximum freedom of movement. 
These are absolutely perfect for lounging about the house or garden on a hot day due to their lightweight material and design that favours greater skin coverage. They're also perfect for anyone who wants that loose, freedom-favouring fit.
Jockey Everyday Woven Boxer
Best budget boxers for hot weather
These boxers provide great value for money in a handy 2-pack filled with 100% soft cotton goodness. 
These are great for anyone who favours the looser fit of a boxer short, while also wanting that extra bit of modest coverage. They come equipped with a comfortable elastic waistband and single-button fly, whilst sporting a couple of snazzy patterns for good measure. 
These boxers are simplicity done right. Our only complaint is that they don't come in white.
So, what men's underwear is best for hot weather?
As usual, gentlemen, choosing the perfect underwear for hot weather depends on your own personal sense of style. 
If you're after the loosest of fits, then you absolutely can't go wrong with any boxer shorts by Derek Rose as the last word in quality and luxurious comfort. 
For boxer brief lovers, give Polo Ralph Lauren a try and find out that they won't let you down. 
For a fan of trunks, try Ronaldo's CR7s for added endurance and playful support in a variety of colours. 
Briefs? It's got to be BOSS for its uncompromising sense of simple, elegant style.
On a budget? - go for French Connection's boxer briefs. There's no better pants deal out there. 
And finally, for those adventurous souls and those looking for the ultimate in skin-freeing summer comfort - try out one of Calvin Klein's thongs and see what we're talking about.