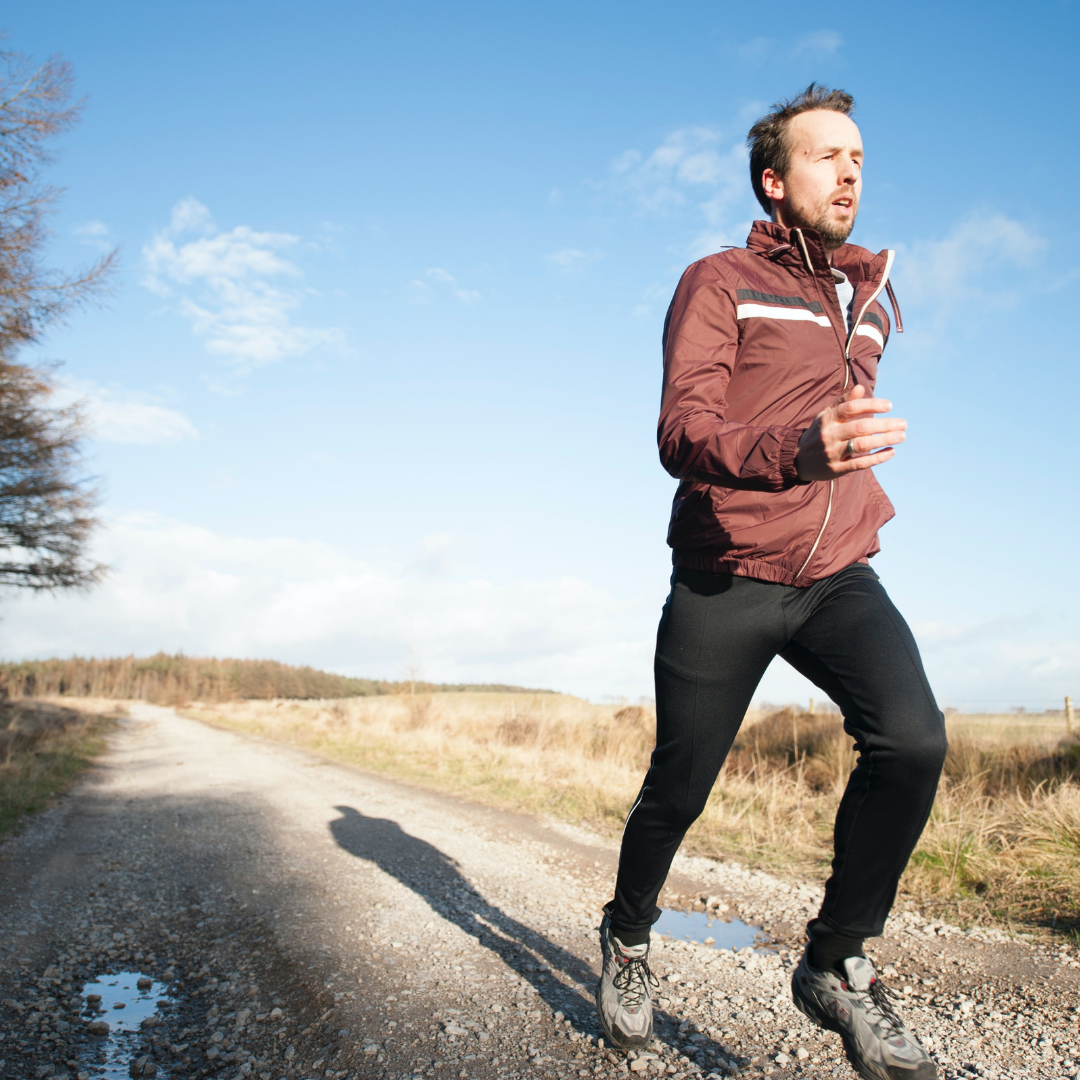 Best Men's Running Underwear in 2022
With all the lockdowns over the past year forcing us to retreat to our homes and avoid crowded spaces, many have sought alternatives to the gym to keep them active and busy - and running has been one of the most popular activities that people have flocked to. It's free. It's great exercise. And it gives you freedom that we've been sorely missing. It is the perfect lockdown exercise.  
With dedicated apps like Couch to 5K soaring in popularity and thousands of people taking to the streets to pound some pavement, we thought it prudent to discuss the very best underwear that you can equip yourself with as a runner - whether you're new or experienced!
As with all of the best exercise underwear, you want pants that will wick sweat, protect against chafing. You want pants that are lightweight, comfortable, and give you the freedom of movement that you need to get out there and get some miles under your belt. These pants can be difficult to find for the untrained eye.
In our search, we've considered factors like material, style/cut, and supportive capabilities, and, of course, called upon the services of the Pantsman - prophet of the pants - to advise us (and you) on the very best men's running underwear that you can get in 2022. Pick up a few pairs of these babies and you'll be ready to get out there in comfort and style.
So, let's put one foot in front of the other and press on to discover the best runner's underwear.
Our best running underwear for men
CR7 Cotton Briefs
Best briefs for runners
CR7 is fast becoming a brand known for high quality, high-performance pants. This is the latest signature range from legendary footballer, Christiano Ronaldo, so it's safe to say that these pants were engineered for active people. 
The cotton/elastane blended material is super soft to the touch, whilst providing an appropriate amount of stretch to fit snugly around the unique contours of your body, all whilst holding your package nicely in place. 
The fact that they're briefs is also a boon for runners! Briefs provide no material coverage for your thighs, which is excellent at providing you with maximum freedom of movement for your legs, whilst keeping your package held firmly in place and preventing anything from flopping around. This lack of leg material also means that you can say goodbye to chafing caused by the rubbing or bunching of the fabric. 
They're also very reasonably priced when it comes to similar high-performance briefs. After all, Ronaldo's mantra is that every man should be able to afford and purchase a high quality pair of pants. We wear them every day, so why should we compromise?
These are a great choice for running, will keep up with you however far you want to go, will support you in all the right places, and won't break your bank. Top pants for runners, right here.
Panos Emporio Base Bamboo and Organic Cotton Boxers
Best pants for overall comfort while running
Panos Emporio is an amazing brand to choose if you're conscious about the environment and the materials that go into your pants. 
These boxers are crafted from a blend of organic cotton and bamboo, which has a number of benefits besides being very sustainable and kind to Mother Earth. 
Bamboo in particular is a bit of a wonder material. It is ultra soft, breathable, flexible and stretchy, wicks moisture, and has antimicrobial properties… basically, it does everything that you need to run in total comfort. The blend with organic cotton only enhances these properties to provide a pants experience like no other. 
Moreover, these boxers are engineered to fit close to your body - in a design composed of 7 neatly interconnected panels - to give you the support that you need where you need it most (your balls). The lightweight fabric will ensure that you barely even know they're there and the boxer design extending down your legs will prevent chafing as it sits flush against your skin. 
And the final benefit: antimicrobial properties. That means that any sweat that isn't wicked won't cause a stink in your pants. 
In all, these are some fantastic pants for those of you who're always on the go and an amazing choice for runners everywhere.
SAXX Sport Mesh BB Fly
Best supportive pants for runners
SAXX is already an immensely popular brand for both everyday and sportswear, but their Sports Mesh Fly boxer briefs are made to be taken to the limits of physical exertion, making them the perfect boxer briefs for runners in need of a bit extra support in the package. 
The sports mesh technology is the secret behind this improved support. It is soft and elastic, providing comfort and grip in equal amounts. The package is luxuriously cradled in a firm, but not tight, grip to prevent floppage. 
The slim fit of these pants is also great at preventing chafing on the legs, whilst the mesh material works hard to wick moisture and combat bad odours. These pants were designed to accompany you in any situation - and running is absolutely no exception to this rule. 
They're an excellent choice if you need to pick up a couple of pairs of high quality, highly supportive running pants.
Björn Borg Shadeline Boxers
Best slim fit pants for runners
The second pants on this list from a famous sportsman's collection… for good reason!
These Shadeline boxers are a great choice for any of you runners who prefer a bit of extra length on the leg. The slim fit, panelled design of these boxers will softly cling to your skin, preventing chafing whilst you hit the road. 
They're also a dab hand at providing support - something that Mr. Borg would have needed whilst thrashing the tennis courts back in the day - so they'll have you well-packaged whilst out on your run. And, of course, the soft cotton jersey material will keep you swaddled in breathable comfort.
In all, a great pair of pants if you're looking for a slimmer fit and a bit of extra length on the leg.
HOM HO1 Mini Briefs
Best lightweight pants for runners
Mini by name AND by nature, these briefs from HOM are designed to act as a second skin - you'll barely know they're there.
We've already covered the benefits of briefs for runners, with the freedom of movement and the reduction of chafing (particularly if you have slimmer thighs), but the real benefit with these briefs by HOM is the material: Modal cotton is breathable, absorbent, elastic, and - most of all - ultra soft and light. It really is almost like wearing another layer of skin. 
These briefs are perfect for their lightweight and ingenious ambidextrous design (whether you're left or right handed, the fly is designed to work for you) and will serve you well whilst out and about on your run. In fact, they'll serve you so well, you won't even know they're there...
Puma Basic Briefs
Best pants for runners on a budget
There may be no fancy claims associated with these Puma briefs but the question you have to ask is: will they do the job? Our reply? A very positive: "Absolutely". 
Puma is a very well-established sporting brand, so it knows what it's doing when it comes to a sporting customer base.
Looking for comfort? You got it. These briefs are made of soft-touch cotton. You want stretch? Yup. They're designed to be well-fitted, stretchy and supportive. 
Plus, the brief design will, as we've said, aid you in fighting the chafe and giving you extra freedom of movement for your legs whilst you run. 
And they're only £14 for a 2-pack. You can't really go wrong if you're on a budget.
So what men's underwear is best for runners?
As usual, it's exceedingly difficult to come forward and proclaim that there is only ONE best pair of pants for runners - this wouldn't account for individual taste at all, would it?
If briefs are your thing, then you'll definitely want to look into Ronaldo's CR7s. They're top notch. 
The bamboo blend of Panos Emporio's boxers provide comfort that is second to none, whilst the HOM mini briefs will give you pants so light you'll barely know they're there. 
On a budget? Go for Puma. And if you want support or a slimmer fit, you can go for either SAXX or Borg as both will have you more than covered in those departments. 
Running is a strenuous task, but with the pants on this list to help you out, your quest for fitness and running superiority just got a lot easier. 
Some other articles that might help you out in the quest for the perfect pair of pants are our ultimate style guide and the all-important guide to finding the right size pants for you. PLEASE don't overlook this. Pants size is very important to achieving the best and most comfortable fit - key for runners.  
Hopefully this has given you some added inspiration to pick up a pair of pants, get out there and pound that pavement. But, if you'd rather go it alone, then by all means feel free to explore our whole range of men's underwear. 
Now, get out there and hit the roads!